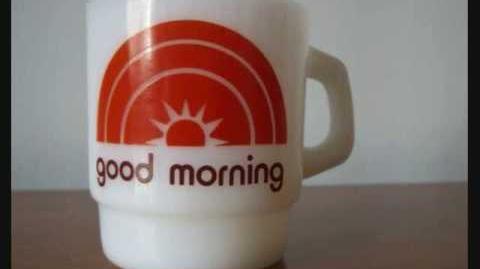 Druther's was a chain of fast food restaurants that began as Burger Queen restaurants (a defunct restaurant chain that was based in Louisville, Kentucky); it existed from 1963 through 1981. The name was a play on the word druthers (a combination "I'd" or "would" and "rathers"), and their mascot was a giant female bee named Queenie Bee. In 1981, Burger Queen changed to Druther's restaurants, although the changes were mostly cosmetic. One reason given for the name change was to eliminate the perception that they were "just burgers", when they also had fried chicken and a serve-yourself salad bar. Druther's featured a character named "Andy Dandytale" on their kids meal items (and a live-action version in early TV advertising). Their slogan was "I'd Ruther Go to Druther's."
The first Burger Queen was built in Middletown, Kentucky, in 1963, and the original building still stands across the street from Dairy Queen at 11806 Shelbyville Road. Burger Queens second location in Middletown is where the Dairy Queen is today. The mascot of Burger Queen was Queenie Bee.[1] The last operating Druther's (as of February 2013) is in Campbellsville, Kentucky.
Several Druther's restaurants were converted to the Dairy Queen chain in the late-1980s/early-1990s. The company that owned Druther's - Druther's Systems Inc. - retained ownership of many of the restaurants after they became Dairy Queens. In 1996 International Dairy Queen Inc. bought 31 Dairy Queen/Brazier outlets in Kentucky, Tennessee, and Indiana from Druther's Systems Inc. for an undisclosed price. Former Druther's locations in Louisville, Kentucky have also become different restaurants such as a Burger King and a local liquor store called Our Place Liquors. The lone existing Druther's restaurant is located in Campbellsville, Kentucky.
References
Edit
Further reading
Edit
External links
Edit